________________________________________________________

Press coverage:

The Washington Times

Inside the Beltway- June 3, 2002 by John McCaslin

Constitution airdrop
Teri DiLibero is putting politics aside at a time when her country needs her most.
"This is an American project, not a political one. We feel it is important," says the Pennsylvania woman who helped dream up the popular "Sore/Loserman" slogan during the last presidential election, and before that made news with her "End Intern Abuse" motto.
Now Mrs. DiLibero and her husband have started a nonpolitical project: a huge hot-air balloon in the shape of a U.S. flag.
"It is awesome, and absolutely beautiful," Mrs. DiLibero (see for yourself at www.usflagballoon.com) tells Inside the Beltway. "We are already booked for eight events and we hope to hand out pocket Constitutions to everyone that we can."
The colorful, flag-shaped balloon stands 53 feet tall, 78 feet wide, 29 feet front to back, and weighs 530 pounds. And yes, it really flies.
ABOUT THE BALLOON
Balloon Size: 78 Feet long, 53 Feet tall, 29 feet deep. When inflated with hot air, the complete balloon (basket and envelope) stand almost 70 feet tall.
124,000 cubic feet when inflated. Capacity of more than 700,000 3'x5' US flags.
Balloon weight: 530 pounds. Complete balloon and basket weighs about 950 pounds, without passengers!
Balloon Capacity: Will carry 3 average size adults plus the pilot.
Power: 2 propane burners rated at 30,000,000 BTU's. This is not a typo. THIRTY MILLION!
The air inside the balloon can be as hot as 250 degrees Fahrenheit.
NOTE: 3 balloons have been made that represent a country's flag. Canada (which no longer flies) and Belgium are both 90,000 cubic feet and the US Flag Balloon, the largest flying flag ever produced.
ABOUT THE PILOT
Barry DiLibero is 39 years old and lives in Chester County, Pennsylvania with his wife Teri. Barry and Teri have been ballooning for about 10 years and have 2 other regular round hot air balloons that they fly commercially.
-----
May 24th, 2002
U.S. FLAG BALLOON INAUGURAL VOYAGE
Eagle, PA — Aapex Sunrides announces the historic inaugural flight of the United States
Flag Balloon TODAY at the "D" Ranch in Eagle, Pennsylvania.
The inaugural flight will take place at 6:00 PM. In the event of wind or rain the flight will be
rescheduled for 5:00 AM on Saturday, May 25.
DIRECTIONS:
From Philadelphia: Take the Schuylkill Expressway to King of Prussia. Go west on the
Pennsylvania Turnpike one exit to Exit 23 (Downingtown Interchange). After passing
through the toll booth, bear right on to Route 100. Drive through the town of Eagle, stay on
Route 100 for 1/2 mile past the Eagle Tavern. On the left side is a long white post and
board fence surrounding the farm. The Sign at the end of the driveway says "D" Ranch.
Take a left into the driveway and stay to the end.
US Flag Balloon First Official Flight Information
The first official flight of the US Flag Hot Air Balloon will be on Memorial Day weekend, Friday afternoon/evening the 24th of May 2002. We will have a rain date for Saturday morning the 25th at sunrise if the Friday evening flight does not happen.
The US Flag Hot Air Balloon is a one of a kind special shape hot air balloon. It is approximately 53 feet tall, 78 feet wide, and 29 feet from front to back. It weighs 530 pounds.
Barry and Teri DiLibero started this project about a year and a half ago. September 11th sped up the timeline to get it off of the ground. Literally. We intend to take the balloon around the country to balloon rallies, sporting venues, and political events. We hope to get a copy of the United States Constitution into the hands of every American we encounter.
Balloon line is: 610-458-7050.
May 24th, 2002 Friday night launch with a rain date for May 25th, 2002 Saturday morning. Friday night means arrive no later than 6:30 PM. Launch would be expected at 7:00 PM.
Saturday morning means arrival on the field by 4:30 AM launch would be expected to be around 5:30 AM
To find out if the flight is a go for Friday night, call after 2:30 PM on Friday.
If the flight for Friday is canceled because of inclement weather conditions, call back to find out about the Saturday flight after 9:00 PM on Friday night.
Directions to the launch site:
From New York:
Take the NJ Turnpike to the Pennsylvania exit. Take the Pennsylvania Turnpike to exit 23(Downingtown Interchange) After passing through the toll booth, bear right on to Route 100. Drive through the town of Eagle, stay on Route 100. ½ mile past the Eagle Tavern, on the left side is a long white post and board fence surrounding a horse farm. Sign at the end of the driveway says "D" Ranch. Take a left into the driveway. Take to the end.
From DC:
Route 95 to Wilmington Delaware. Exit Route 202 North. Take Route 202 to West Chester. 202 becomes a bypass at the edge of West Chester. Bear right on to the bypass. Take for approximately 3 miles past the Downingtown exit to the Exton Exit(Route 100 North). Go through Exton, 3 miles to Lionville, past the Turnpike interchange. Drive through Eagle, stay on Route 100, then follow the directions above.
Geographically, Eagle(or Uwchland, depending on your map) is located halfway between West Chester and Pottstown, Pennsylvania on Route 100(Pottstown Pike) The farm is located 2 miles NORTH of the Turnpike Interchange 23(Downingtown).
Hotels include the Exton Holiday Inn Express, Lionville Hampton Inn, Lionville Best Western, and the Lionville Comfort Inn.
Lionville is 3 miles closer to the farm than Exton.
From Philadelphia:
Schuylkill Expessway to King of Prussia. Go west on the Pennsylvania Turnpike one exit to Exit 23(Downingtown Interchange). Then follow above directions for New York.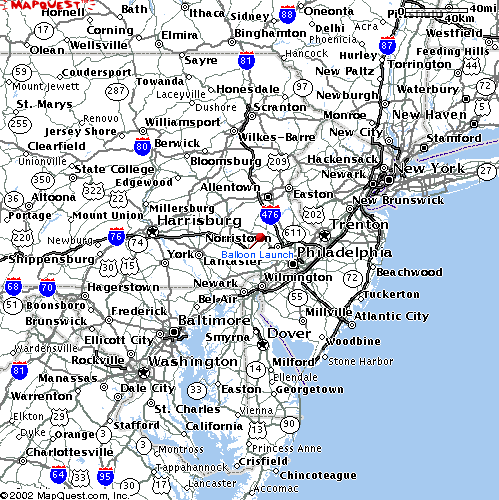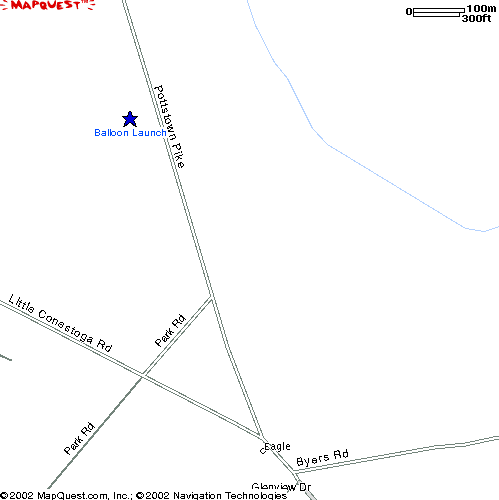 Copyright © 2002 Theresa C. DiLibero